Apology Letter for Passive Aggressive Behavior
Human beings have different behaviors and characteristics. We react differently to different situations. Facing stress or pressure in life can make us become depressive and aggressive at the same time which affects the way we behave with other people. If we get rude or misbehave with other people, we should try to apologize as soon as we realize our mistake.
Always mention the situation you were going through due to which you behaved in an aggressive way. This will help the person understand well as to what you were going through. Apologize in a very polite and calm way by taking responsibility for all your actions and accepting your fault.
An apology is to make the person feel better so try to know the feelings and concerns of that person. Explain that you are a calm and soft person and this was not your normal behavior. Also, mention that you will try to improve yourself and avoid any such behaviors in the future.
Apology Letter for Passive Aggressive Behavior
[Your Name]
[Address]
[Date]
Dear [Recipient Name],
You have been one of my oldest and best friends. Sharing everything with you has become a habit for me now which I cannot avoid. I have been going through a very hard time as I broke up with my husband and I lost my job as well. I am very upset about my finances and looking for a job desperately. I haven't been sharing my personal problems with anyone in the last few days due to which a lot of anger has been building up inside me.
I know you are not aware of the happenings of my life. And even I did not share anything with you. The other day when I met you, I was not able to control my anger and got really rude with you. I know my behavior was not unacceptable and I am sure I have hurt you. Trust me it was very unintentional and you know that I am a very soft and calm person. Sometimes difficulties in life make us very frustrated and depressed and this is happening with me right now.
I am very embarrassed over my behavior. I wanted to call you and apologize but I am not able to get that courage. I hope you will understand me like you always did. I need your support in my hard time. Please accept my heartfelt apology and speak to me soon. Looking forward to hearing from you!
Sincerely,
[Your Name]
Download Details: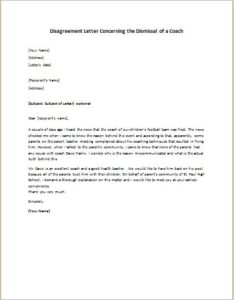 Apology Letter for Passive Aggressive Behavior
Size: 26 KB Word .doc File 2003 & later
Download
Size: 122 KB PDF File
Download
[personal use only: Not for Resale & Distribution]